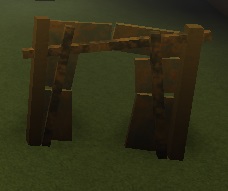 Doorway for your base.
Notes
This is a major aspect for bases. Zombies can pass through the doorway, but at a greatly reduced rate (due to the size of the door).
You can fit through it pretty well.
A good tactic to do with these doors are to put a trap combo infront of the doorway to kill any zombie that comes.