The M202 FLASH is an "other" weapon you can purchase from the VIP Shop for 850 cash.
Statistics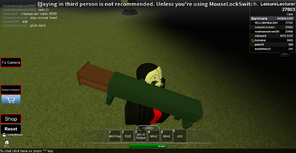 The M202 Flash has very good hip fire and ADS accuracy
With a direct hit it will most of the time instantly kill a normal zombie
It deals decent splash damage over a medium/large sized explosion
The splash damage not only deals damage but sets zombies on fire
Hurls about 4 fireballs in random directions that all set zombies on fire
Has 12 reserve ammo
Fire rate is nearly semi-automatic
Reload time is based off of how many rounds fired- reload time = rounds fired * seconds + 1 second
Best way to use the M202 Flash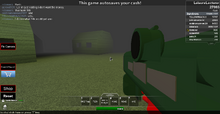 You NEVER want to fire the M202 Flash off in close combat. It will kill you 90% of the time. The M202 Flash is STRICTLY medium to long range combat, making it excellent at BD (Base Defense) and LRC (Long Range Combat) On the bright side, it's still a better rate of survival than its PaP...
Pros & Cons
Pros
Has a medium-large explosion size
Deals splash damage
Splash damage sets zombies on fire as well
Can load 4 rockets at once
Fireballs set other zombies on fire
Semi auto
Cons
Splash damage hurts you and sets you on fire
Long reload
Only in VIP shop
Costs 850 cash
The fireballs will set you on fire A LOT
Trivia
The M202 FLASH is based on a designed that was created during the Vietnam War.
It was designed to replace flamethrowers.
Weighs over 25 pounds when loaded.
The Pack a Punch version is called the Shadowfire STORM.